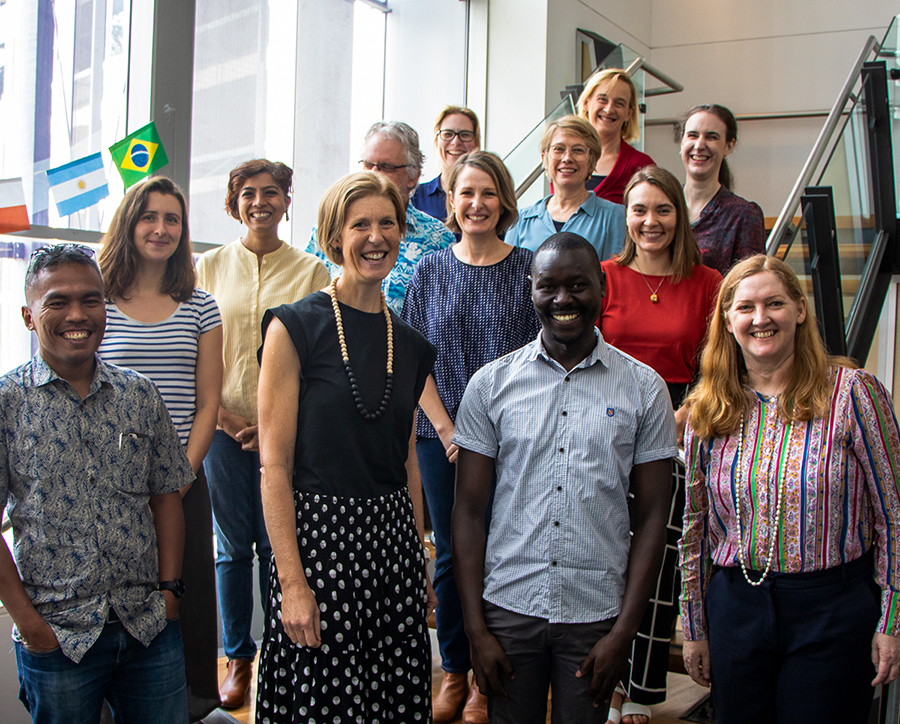 Improving the governance of natural resources will be the focus for five new Higher Degree Research students recently recruited by the Sustainable Minerals Institute's Centre for Social Responsibility in Mining (CSRM).
The students will be part of the Community-Smart Consultation and Consent project (CSCC) funded by the BHP Foundation, and implemented by CSRM, Landesa, RESOLVE and Conservation International.
The project aims to close the implementation gap around community consultation and consent in natural resource governance globally.
CSRM Director Professor Deanna Kemp said growing demands on natural resources are intensifying pressure for access to land in many remote and vulnerable regions across the globe.
"These include minerals, water, land, and renewable energy – and too often there is a 'gap' between agreed standards of practice and implementation on the ground," Professor Kemp said.
The project is now entering the second stage which focuses on building capability in consultation and consent, and creating opportunities for students who may otherwise be disadvantaged in terms of entering higher degree studies.
"We are very pleased that we have been able to recruit students from around the world, from the global south, people with culturally and linguistically diverse backgrounds and a First Nations scholar.
"The area of consent is difficult but by working globally with Indigenous peoples, local communities, civil society, government, and the private sector, the project will draw attention to the importance of community consultation and consent for all parties," Professor Kemp said.
The PhD students joining the project include Joseph Kimtai Ndiwa, a Master of Environmental Studies graduate from Kenya, Ardian Alhadath, an anthropologist from Indonesia, and Makweti Sishekanu, an environmental lawyer from Zambia.  Danielle McCowatt, a lawyer by training, joins as an MPhil student along with Angelica Amanda Andrade, an advocate for safety and responsibility from Brumadinho, Brazil. 
PhD student Ardian Alhadath said it was an excellent opportunity to be exposed to a new environment, having worked in mining and the social aspect of mining for the last 11 years.
"SMI is particularly interesting to me because the Institute offers a multidisciplinary approach and I can learn not only from the social aspect of mining, but other technical knowledge as well," Ardian said.
"I will be able to enrich my perspectives on the social through the mined land rehabilitation and water management experitse within the Institute."